We would like to welcome Ms. Yvonne Kusters, a Trevose Day School Alumni, and fondly called "YoYo" by kids as our new Fitness and Health Director. Yvonne is a nationally-certified fitness and wellness educator, who started her playful education at TDS. She created a kids fitness company that is used around the world, co-authored a book to get kids to MOVE!, and co-produced two kids music albums. She performs interactive music and fitness shows in front of thousands of children nationally every year and can even be seen on Sprout's Sunny Side Up Show in 2013.
Ms. Yvonne Kuster will be starting the Let's Play Today® program with our students! The curriculum aims to develop your child's physical, social, and emotional skills while improving their motor skills, coordination, strength, and balance. The classes are filled with tons of energy, lots of laughter, and a love of moving!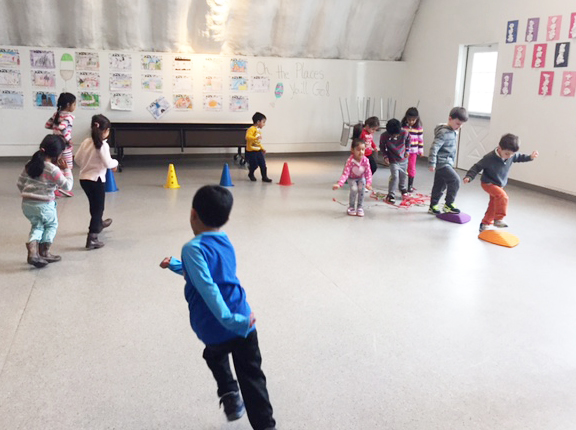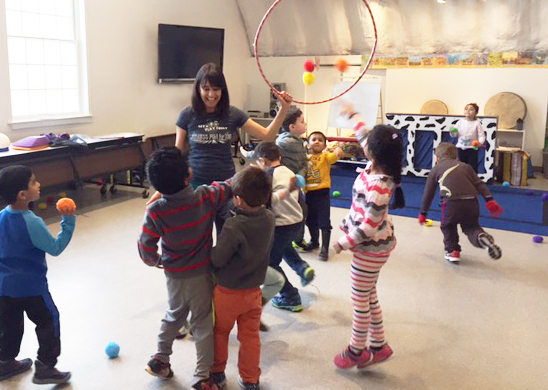 Children will be doing obstacle courses, partner games with pool noodles, balls and scarves, playing cooperative games with the parachutes, and using beanbags, hula-hoops, ribbons and lots more! Yvonne will incorporate sports activities, relay races, tag and many other fun games like noodle hockey, and balloon volleyball! Each month children practice a skill, a FIT FOCUS and will have a chance to incorporate this during the day at school as well!